Financing Strategies for Early-Stage Companies
Are you building a company or the founder of an early-stage company and trying to navigate through and execute on your potential financing options?
In this session, we will focus on financing issues for early-stage companies such as:
Various sources of equity financing – friends and family, angels and venture capital firms (VCs)

Most common ways of structuring early-stage financing – SAFEs, convertible notes and preferred stock

The process of negotiating and closing an early-stage financing

Bootstrapping and other strategies to avoid or postpone the need for outside financing
Doors open at 6:00 PM for networking, and there will be ample time for Q&A. Light food and beverage will be served.  
Want to get $5 off your ticket? Join the NY Tech Community on GoldenWheel at https://goldenwheel.io/wheel/nytechbeta where a discounted ticket link can be found in the "Highlights" section!
About the Panelists: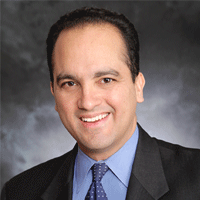 Paul Ellis (Moderator)
Managing Partner 
Paul Ellis Law Group
As Managing Partner of the 9-lawyer, Paul Ellis Law Group, Paul counsels on issues including formation, early-stage and venture financing, joint venture and strategic partnering relationships, employment, equity plans, mergers and acquisitions, and, together with his colleagues, protection and licensing of intellectual property. Beyond the internet/mobile/IT industries, he has practiced in industries including telecommunications, healthcare, manufacturing, banking, real estate, consumer products and entertainment. He has represented companies ranging from startups to multinationals, as well as funds and individual and institutional investors. Paul is a board member of NY Tech Alliance and organizes its events on legal issues for startup through midsize tech companies.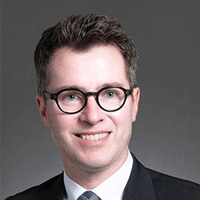 Kris Brown
Partner, Tech-Life Sciences Group
Goodwin Procter LLP
Kris Brown is a corporate law partner in the Tech-Life Sciences Group at Goodwin Procter LLP in New York City, as well as an active tech and life-sciences focused angel investor. He counsels domestic and global early stage companies, venture capital funds and corporate strategic investors, like the corporate venture arm of Johnson & Johnson, and BMWi Ventures. In addition, Kris sits on the board of advisors for Venture for America.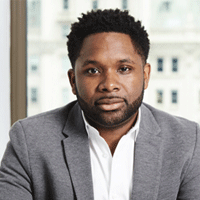 Randall Clark
Venture Capital and Startup Lawyer
Gunderson Dettmer
Randall advises startup companies throughout their life cycles on a broad range of legal and business issues and transactions, including debt and equity financings, tender offers and acquisitions. He also represents venture capital funds in domestic and cross-border investments.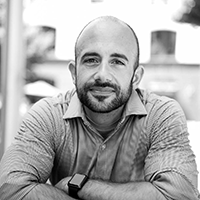 Charlie O'Donnell
Founder
Brooklyn Bridge Ventures

Charlie O'Donnell has been an active member of the NYC startup community for over 15 years, with a reputation of being the most accessible early stage investor in New York.  After being hired as the first analyst at Union Square Ventures and helping to open First Round Capital's first NYC office, he founded Brooklyn Bridge Ventures in 2012.
Brooklyn Bridge Ventures has made over 60 investments since it was founded, making it one of the most active funds investing in pre-seed and seed rounds in the city.  It often leads or co-leads, investing in a wide variety of startups founded by a diverse pool of founders including The Wing, Petal, Clubhouse, Hungryroot, Ample Hills Creamery, Canary, goTenna and Imagen, among others.  The fund was the first to be launched in Brooklyn--where he was born and raised.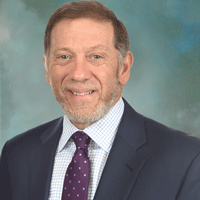 Alan Wink
Director -Capital Markets
EisnerAmper
Alan has 20 years of financial and consulting experience. Alan spent several years as Director of Financial Analysis for AmBase Corporation (NYSE), where he led approximately $2 billion of corporate acquisition activity. He is also a past Vice President of Capricorn Management, a $100 million private equity fund specializing in restructuring and turnaround opportunities.
Alan has worked with many early stage and emerging growth companies on developing the appropriate capital structure for their position in the business life cycle. He maintains an active contact base with angel investors, venture capital funds and private equity funds.
THANK YOU TO OUR EVENT SPONSORS!
OUR HOST:

EISNERAMPER
www.eisneramper.com
EisnerAmper LLP is among the nation's largest full-service advisory and accounting firms. Our headquarters in New York City offers CPA and accounting services including audit & assurance, tax services and personal wealth services. Our clients include Public Companies, Not-for-Profit, Technology & Life Sciences and more. We work with businesses of all sizes, including more than 200 public companies, as well as with family offices and high net worth individuals.

EVENT SPONSOR: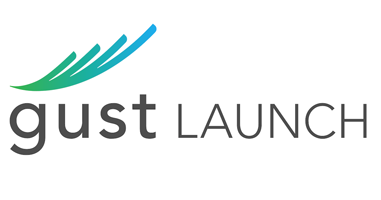 GUST LAUNCH
https://gust.com/launch
Gust Launch is the Company as a Service™ platform for high-growth founders. You're the entrepreneur, Gust Launch does everything else: incorporate as a Delaware C corp, serve as your registered agent, guide you to elect officers, issue founders' stock, establish vesting schedules, get a tax ID number and more, all for only $300. As you grow, Gust Launch registers you with New York State, introduces you to your lawyer, opens your bank account, handles your bookkeeping, issues your NDAs and contractor agreements, connects you to investors, manages fundraising documentation, on-boards employees, handles payroll tax withholding and gives you over $25,000 in credits for AWS, WeWork, HubSpot, SendGrid and more. gust.com/launch
Date: April 25, 6:00 PM
Price: $15 per ticket
Location:

EisnerAmper
750 3rd Avenue
16th Floor
New York, NY
10017