It's Not Just a Fitness Tracker: The Evolving Legal Issues of Wearable Technology.
NY Tech Alliance Legal Track Event
By now, most people have tried a smartwatch, fitness tracker, or sleep monitor and for many people, this is their only interaction with wearable technology.  But wearable technology is finding its way into more and more products and serving more and more uses.  From clothing made with "smart" fabrics to temporary tattoos embedded with computing technology to robotic exoskeletons designed to enhance human capability to augmented reality contact lenses and earbuds, innovators are experimenting with new ways for technology to interact with our bodies. 
With any new technology comes new legal risks.  Among other things, this presentation will examine:
The unique privacy and security issues of wearable computing
The employment issues raised when integrating wearable technology
Data ownership issues related to wearable computing
Product liability and regulatory issues
The unexamined legal and ethical risks of body augmentation
The unforeseen consequences of wearable technology (e.g. end-of-life issues; banned from use in certain venues).
Arrive at 6:00 pm, welcome at 6:30 pm.
Panelists include: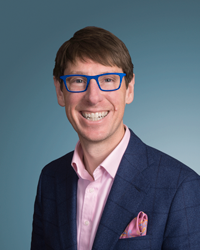 Kraig Baker
Partner
Davis Wright Tremaine LLP 
Kraig focuses on advising clients and providing assistance with intellectual property licensing and operational contracts across the full range of issues in technology, innovation, media, entertainment, sports, advertising, privacy, and social media matters, with a particular emphasis on mobile, innovative technology, digital media, and interactive entertainment.

He is also an instructor in the Communication Leadership graduate program in the School of Communication at the University of Washington, where he has taught classes on "Law of Digital Distribution, Interactive Media, and Content" and "Law and Privacy Issues with Data, Wearables, Internet of Things, and Artificial Intelligence" since 2001. He has taught the law section of the Advanced Interactive Marketing and Social Media certificate programs at the University of Washington. Additionally, he is a regular speaker on cutting-edge issues including trends in digital media, Big Data, artificial intelligence, the internet of things, use of social media, and legal issues of innovation and disruption.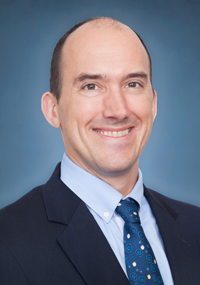 Mike Goettig
Counsel
Davis Wright Tremaine LLP
Mike helps new and emerging businesses lay the right groundwork with their employees to avoid problems down the road by developing their employee handbooks, drafting detailed employment agreements for their key employees, and providing a sound perspective on issues concerning employee classification. Backed by a depth of knowledge developed over years of practice, Mike takes a creative approach to employment law when applying statutes governing workplace conduct and the employment relationship—many of which were drafted before the advent of the Internet—to the realities of working with technology today.
Prior to joining Davis Wright Tremaine, Mike spent seven years at Vedder Price. Mike's work experience also includes serving as a freelance journalist, and as a volunteer with the Peace Corps. He is proficient in Mandarin Chinese.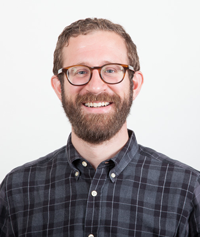 George Wukoson
Senior Corporate Counsel
Ziff Davis, LLC 
George is an experienced content and technology business lawyer. He manages litigation and other disputes and advises a diverse array of Ziff Davis businesses regarding intellectual property and data licensing, commercial agreements, acquisitions, prepublication review, and advertising and privacy regulatory compliance. He has worked extensively in the digital media, entertainment, advertising, consumer electronics and branded goods industries.
Previously, George was an associate at Davis Wright Tremaine LLP, where he represented clients in copyright and trademark litigation and arbitration and counseled them on intellectual property protection and advertising regulatory compliance.  George serves on the board of directors of the environmental advocacy group The Human Impacts Institute.
Date: May 24, 6:00 PM
Price: $10 per ticket
Location:

Davis Wright Tremaine LLP
1251 Avenue of the Americas
21st Floor
New York, NY
10020