Long-range Planning for the Successful Sale of a Company: The "Small" Decisions Today that Can Result in a Big Purchase Price Tomorrow
NY Tech Alliance Legal Track Event-
When it comes to selling a company, it is easy to focus on the most visible stages of the process – identifying a buyer, negotiating a price, diligence, and documenting and closing the deal.  Yet, some of the most important factors in ensuring a successful sale occur much earlier, long before the company is actually "in play."  This panel will address the long-term considerations that assist in closing a future sale on the best possible terms. 
The panel will feature an investment banker who is active in the technology sector, an accountant/capital markets advisor who works with technology companies in M&A (mergers and acquisitions) matters and corporate/M&A lawyers who advise technology companies.  They will identify and explore many of the critical factors in long-range M&A planning, including the following:
Recognizing and focusing on the metrics that purchasers in the relevant industry will use to value the company

Staying abreast of developments in the industry, activities of competitors, other acquisition activity and similar market information, in order to identify trends and to be able to recognize when the climate is right for a sale

Considering the effect that change in control and employee vesting provisions will have in ensuring continuity of key employees following a sale and in negotiating the purchase price

Protecting the "crown jewels" of the company, whatever they may happen to be – intellectual property, key employees, customer lists or otherwise

Being aware of the chilling effect that "right of first offer" and "right of first refusal" contractual provisions can have on negotiations with other potential purchasers

Maintaining orderly legal, commercial and financial records to increase the attractiveness of the company, expedite the sale process and prevent surprises during diligence that can reduce the purchase price
This session will include ample time for networking and Q&A and will be useful to both startup and established companies.
 About the Panel: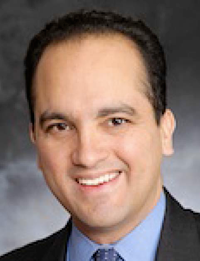 Paul Ellis, Managing Partner, Paul Ellis Law Group (Moderator)
Paul Ellis is Managing Partner at the Paul Ellis Law Group where he practices in the areas of corporate and securities law, mergers and acquisitions, private equity, angel and venture capital finance, general business advising and the representation of emerging growth companies. He has represented companies ranging from start-ups to multinationals, as well as funds, investment banks and individual investors. Paul counsels on issues including corporate and LLC structuring and formation, early-stage company financing strategies, securities offerings and securities laws compliance, joint venture and strategic partnering relationships, employment and consulting arrangements, option plans and mergers and acquisitions. He has practiced in industries including software/IT, internet/new media, mobile, telecommunications, healthcare, manufacturing, banking and financial services, retail and consumer products, apparel and entertainment, and is regularly involved in cross-border matters. His mergers and acquisitions expertise ranges from smaller transactions in the software/internet/mobile space to major transactions involving companies in the technology, international money transmission, entertainment and consumer products industries.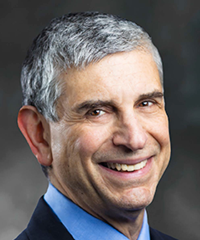 Bart Breinin, Partner, Paul Ellis Law Group 
Bart Breinin is a partner of The Paul Ellis Law Group, where he leads the firm's M&A practice and provides general counsel-level expertise to clients. Bart's practice focuses on M&A, finance, and other corporate and commercial matters. He has advised clients in industries including investment banking, accounting, management and technology consulting, and retail.  Bart joined PELG after 16 years at PricewaterhouseCoopers, where he served as a Managing Director in the Office of the General Counsel, advising on numerous U.S. and worldwide acquisitions, divestitures, joint ventures and reorganizations. Previously, Bart was the general counsel of a diversified holding company, and spent a decade practicing at Simpson Thacher and Morgan Lewis. Bart has also acted as a legal adviser to several private equity funds.  Bart earned a B.A. from Yale and a J.D. from the University of Virginia.  He guest lectures at NYU Law School on the roles of in-house and outside M&A counsel.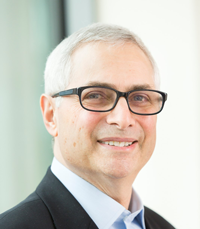 Steven Einstein, Vice Chairman, Equiteq
Steven Einstein is Vice Chairman of Equiteq, a global investment bank advising on M&A and strategic options to owners of mid-market companies in knowledge-led industries, such as within the technology and consulting verticals.  Steven previously served for more than a dozen years as a senior partner in PwC's Chairman's Office acting as the US and, at times, Global Head of Corporate Development and Inorganic Growth Strategy.  Earlier, Steven served in various senior-level capacities in the M&A departments of PaineWebber, Morgan Grenfell, and Kluge Subotnick Perkowski.  Steven was admitted to the Bars of New York and New Jersey (inactive) and is also a Certified Public Accountant (New York and New Jersey - inactive). Steven received a Bachelor of Science degree in Accounting with honors from Lehigh University, a J.D. from Seton Hall University Law School as well as an LL.M. in Taxation from New York University Law School.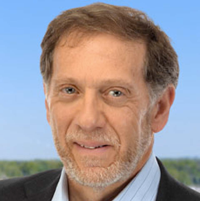 Alan Wink, Director – Capital Markets, EisnerAmper
Alan Wink is Director – Capital Markets at EinerAmper where he assists clients with capital budgeting, capital structuring and capital sourcing. Alan has 20 years of financial and consulting experience, having served as Director of the Interfunctional Management Consulting Program at Rutgers Graduate School of Management, a program he helped build into one of the largest business school-based management consulting practices in the country.  Alan spent several years as Director of Financial Analysis for AmBase Corporation (NYSE), where he led approximately $2 billion of corporate acquisition activity. He is also a past Vice President of Capricorn Management, a $100 million private equity fund specializing in restructuring and turnaround opportunities.
Date: June 26, 6:00 PM
Price: $10 per ticket
Location:

Anchin
1375 Broadway
New York, NY
10018