Negotiating the M&A Exit: Process and Key Deal Terms When Selling (or Buying) a Privately-Held Company
Negotiating the M&A Exit: Process and Key Deal Terms When Selling (or Buying) a Privately-Held Company
The sale or purchase of a company is one of the highest stakes events in the life-cycle of any enterprise. While the potential rewards of a successful deal are significant, one must not underestimate the loss that can be suffered from a transaction that goes badly. Yet for most company owners and executives, the process followed and the issues that typically arise in M&A (mergers and acquisitions) transactions are often poorly understood.
The June session of the NY Tech Alliance Legal Track will feature a panel with significant experience in M&A transactions, including an investment banker, an accountant who advises on M&A deals, a wealth management advisor and an entrepreneur who has had a successful exit. Led by a M&A lawyer, the panel will address the following topics:
The various phases of the typical M&A deal, including initial discussions, negotiation of a Letter of Intent, due diligence, drafting and negotiation of definitive documents and closing

Fundamental issues that arise in most M&A transactions and various strategies for resolving them

Critical tax considerations that need to be addressed in the early stages of structuring a transaction

Estate planning opportunities that company owners should be aware of when considering a sale

Best practices for owners and executives to follow to protect critical assets and relationships in the event of a failed deal
Whether you expect to be on the "buy side" or the "sell side" of a M&A deal, this session will provide a wealth of practical guidance on this complex and critical topic. Light refreshments will be served and the event will include ample time for networking.
SPEAKER BIOS

Paul Ellis, Managing Member, Paul Ellis Law Group (Speaker & Moderator)
Paul Ellis practices in the areas of corporate and securities law, mergers and acquisitions, private equity, angel and venture capital finance, general business advising and the representation of emerging growth companies. He has represented companies ranging from start-ups to multinationals, as well as funds, investment banks and individual investors. Paul counsels on issues including corporate and LLC structuring and formation, early-stage company financing strategies, securities offerings and securities laws compliance, joint venture and strategic partnering relationships, employment and consulting arrangements, option plans and mergers and acquisitions. He has practiced in industries including software/IT, internet/new media, mobile, telecommunications, healthcare, manufacturing, banking and financial services, retail and consumer products, apparel and entertainment, and is regularly involved in cross-border matters. His mergers and acquisitions expertise ranges from smaller transactions in the software/internet/mobile space to major transactions involving companies in the technology, international money transmission, entertainment and consumer products industries.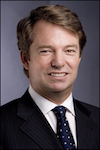 Ben Boissevain, Managing Partner, Bois Capital
Ben attended U.C. Berkeley majoring in English and Economics and then moved to New York City for law school at New York University. After three years at White & Case working on the legal side of transactions as a corporate finance attorney, I moved to Vienna, Austria, where I landed a position at an Austrian bank where I worked as an investment banker on the first IPO in the former Soviet Union. After four years of IPO and M&A transactions in Budapest, Prague and Moscow, I moved back to New York to join Barclays Capital, where I worked on cross-border M&A transactions. Seeing an opportunity to bring Wall Street quality advisory services and international expertise to technology companies, I co-founded Agile Equity in New York. Agile Equity has advised public companies in Japan, India and France on acquisitions of private companies in the United States. In 2013, I founded Bois Capital, a leading independent investment bank focused on providing financial advice on significant mergers, acquisitions, spinoffs, as well as financings for public and private companies in the technology sector.


Tom Farrell, Wealth Advisor, Withum Wealth Management
As an Wealth Advisor at Withum Wealth Management, Tom Farrell provides customized portfolio management and ongoing financial guidance for his clients. With over 15 years of financial experience, Tom has established long-lasting relationships with his clients which include individuals, families and business owners. Tom is a CERTIFIED FINANCIAL PLANNER™ professional and holds a BA from Bucknell University.
Tom began his career as a financial services representative at MetLife in New York helping clients fulfill their insurance and investment needs. Tom then moved on to work his way toward becoming a trusted advisor at RegentAtlantic in New Jersey. Over the course of his career, Tom has provided value for his clients in the form of timely advice, customized and consistent portfolio management and attention to detail.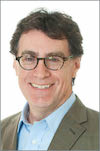 Greg A. Wank, CPA, CGMA – Executive Partner
Gregory Wank, CPA, CGMA, is an accounting and advisory partner at Anchin and a member of the Firm's Executive Committee. Greg is the Leader of the Firm's Food and Beverage Practice and a member of the Technology Industry Group, providing accounting, business, and tax planning services to privately held companies and investors throughout the industry, including many emerging brands, manufacturers, distributors and retailers. Greg also leads the Transaction Advisory Services Practice providing both buy-side and sell-side financial and tax diligence services for deals ranging from $5 million to $250 million.
As a prominent thought leader in the food and beverage industry, Greg is often sought after as an expert panelist at industry events to speak on the financial and investment climate in the industry. He assists the growth of emerging brands as a strategic partner with various investors and accelerators. He also authors the Firm's Food and Beverage industry news alerts, highlighting business issues, distributes the leading industry survey, and hosts regular events including presenting to well over 100 companies at Anchin's annual State of the Food and Beverage Industry event, now in its 11th year.
Date: June 21, 6:00 PM
Price: $20 per ticket
Location:

Anchin Block & Anchin LLP
1375 Broadway
New York, NY
10018