Organizing the Entity - Foundations of Entrepreneurship
Are you a first-time founder, someone that is thinking entrepreneurship is the path forward? Are you starting a business and trying to figure out how to get it set up correctly?
Join us for the first event of our "Foundations of Entrepreneurship" Program, where a panel of legal and accounting experts will address the various questions that need to be asked and answered to determine the type of company structure best suited to your goals and objectives.
During this first session, Organizing the Entity, we will focus on the organization and structuring of start-up entities. With the guidance and expertise of our panel, we will examine issues such as:
-Types and choice of entity
-Organizational tax issues
-Structuring the entity
-Agreements among founders
-Management and control issues
Be sure to come with your questions!
Want to get $5 off your ticket? Join the NY Tech Community on GoldenWheel at https://goldenwheel.io/wheel/nytechbeta where a discounted ticket link can be found in the "Announcements" section!
About the Panelists: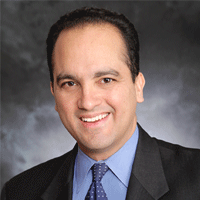 Paul Ellis (Moderator)
Managing Partner 
Paul Ellis Law Group
As Managing Partner of the 9-lawyer, Paul Ellis Law Group, Paul counsels on issues including formation, early-stage and venture financing, joint venture and strategic partnering relationships, employment, equity plans, mergers and acquisitions, and, together with his colleagues, protection and licensing of intellectual property. Beyond the internet/mobile/IT industries, he has practiced in industries including telecommunications, healthcare, manufacturing, banking, real estate, consumer products and entertainment. He has represented companies ranging from startups to multinationals, as well as funds and individual and institutional investors. Paul is a board member of NY Tech Alliance and organizes its events on legal issues for startup through midsize tech companies.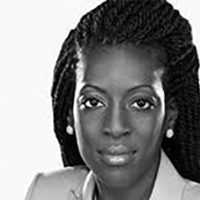 Helen Reeves
Counsel 
Dentons
Helen Reeves is a member of the Venture Technology and Emerging Growth Companies practice. Her practice focuses on representing growth stage companies on a wide range of complex transactional matters including mergers & acquisitions, venture capital transactions, start up founder/corporate structuring issues, employment matters and general corporate advice. Helen regularly serves as the outside general counsel to a number of emerging growth and middle market companies, providing both strategic and transaction advice on major business transactions domestically and internationally. Helen is a member of the American Bar Association's Private Equity and Venture Capital Committee.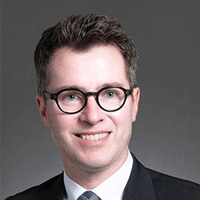 Kris Brown
Partner, Tech-Life Sciences Group
Goodwin Procter LLP
Kris Brown is a corporate law partner in the Tech-Life Sciences Group at Goodwin Procter LLP in New York City, as well as an active tech and life-sciences focused angel investor. He counsels domestic and global early stage companies, venture capital funds and corporate strategic investors, like the corporate venture arm of Johnson & Johnson, and BMWi Ventures. In addition, Kris sits on the board of advisors for Venture for America.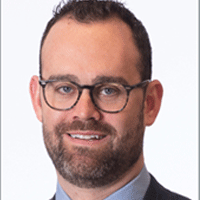 Michael Brennan, CPA
Tax Director
Anchin
Michael Brennan, CPA, is a tax director at Anchin as well as a member of the Firm's Technology, Compensation and Benefits Services Group, Architecture, Engineering, and Construction Industry Groups. Michael services a wide range of clients including high net worth individuals, corporations and partnerships. His clients include companies that range from early stage start up all the way to well established multi-national companies, doing business in multiple states and countries. Michael develops appropriate tax-planning strategies to guide his clients through each phase of their business' lifecycle. Michael also advises clients on Qualified Small Business Stock (Section 1202) and is able to help his clients identify what Federal and State tax credits & incentive programs they may qualify for. Michael is a member of the American Institute of Certified Public Accountants (AICPA).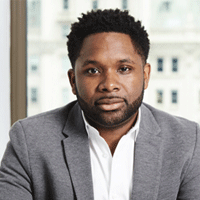 Randall Clark
Venture Capital and Startup Lawyer
Gunderson Dettmer
Randall advises startup companies throughout their life cycles on a broad range of legal and business issues and transactions, including debt and equity financings, tender offers and acquisitions. He also represents venture capital funds in domestic and cross-border investments.
Date: March 26, 6:00 PM
Price: $15 per ticket
Location:

Anchin
1375 Broadway
23rd Floor
New York, NY
10018